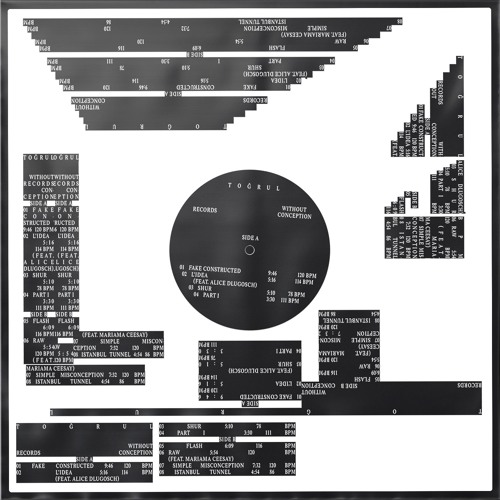 toğrul's debut album draws the listener into untouched spheres.
Hamburg-based producer toğrul will release his debut album 'Records Without Conception' on 29.07.2022 via his self-established label 'vibrational network'. With his debut album, the German and Azerbaijan based producer wants to capture the process of this artistic searching and finding. The results are not a self-contained body of work, but rather discussions of various demands on sound and music that were experienced by the artist himself between the years 2018 and 2021. There will be 3 singles and music videos from the album released over June and July.
'Records Without Conception' is not based on a concept, a statement or an overriding mood. The tracks are rather to be understood as portraits from protracted explorations of basic patterns in electronic genres and modular sound synthesis. Surreal constructions of contrasting sounds evolve between the grids of genres. An experimental style and contemporary references across Contemporary RnB, Electro, Glitch and IDM form a sound logic of its own, which is additionally grounded by the singers Alice Dlugosch & Mariama Ceesay in two independent tracks.
toğrul's musical spectrum stems from a classical music education, his cultural background and his contact with various contemporary genres. Since then, he is arranging influences from differentcontemporary but also timeless musical currents to create his own sound image, which lives apart from genre classifications. Thetechnical approach of tearing each of the sounds out of its context (and then re-evaluating it) leads the artist to a music that is far from listening habits.